7 Places to Eat like a Local While in Los Angeles
With over 48 million tourists each year, Los Angeles is one of the most visited places in the United States, and trust us when we say that LA doesn't fall short on anything. From hundreds of cuisines from all over the world, shopping on one of the fanciest streets in the world, and to even possibly seeing a celebrity, LA is one place that has everything that you could ever want or need.
---
With over 48 million tourists each year, Los Angeles is one of the most visited places in the United States, and trust us when we say that LA doesn't fall short on anything. From hundreds of cuisines from all over the world, shopping on one of the fanciest streets in the world, and to even possibly seeing a celebrity, LA is one place that has everything that you could ever want or need.
Whenever you hear Los Angeles, most people think of celebrities, movies and glamour. But, have you ever thought that LA could also be a foodie heaven? With a population of over 4 million, Los Angeles is filled with so many diverse cultures, you can be sure to eat a different cuisine for every meal.
So, with that being said, let me give you a little low down on what us here at The Sightseeing Pass think are the best places to eat in LA, from a local's perspective of course!

---
In-n-Out Burger
Let us introduce you to In-n-Out Burger, one of California's most popular fast food restaurants. I am sure that you have had McDonald's, Burger King, Five Guys or any fast food chain burger before, but In-n-Out sets itself very far apart from those popular burger joints. Since opening the first store in 1948, the company continues to abide by their own high standards that In-n-Out is "Quality you can taste", by having the freshest ingredients and promising that they never use freezers, microwaves or any additives or preservatives in their food.
With over 347 stores and over 20 of those being in LA, you will notice something very similar when you pull open the double doors and walk in……the decoration or lack thereof in all of their restaurants. All of the In-n-Out locations look exactly the same. Literally, no matter where you are or which location you are at, each restaurant's interior is completely white with little pops of red on the chairs and benches at each table. There are also visions of red palm trees all around the restaurant, which as most know, is the famous In-n-Out logo.
At most fast food chains, the menu can be extremely overwhelming, but it's different at In-n-Out Burger……. There are basically only 5 food items on the menu, well that is, unless you know "the secret menu". The 5 regular items are a double-double, hamburger, cheeseburger, french fries, and drinks/milkshakes.
Head to In-n-Out and order a cheeseburger, fries and a chocolate/vanilla swirl milkshake. If you are feeling bold, google the secret menu and order something from there! We recommend the animal style fries but shhh! Don't tell anyone that we told you!
---
Backyard Bowls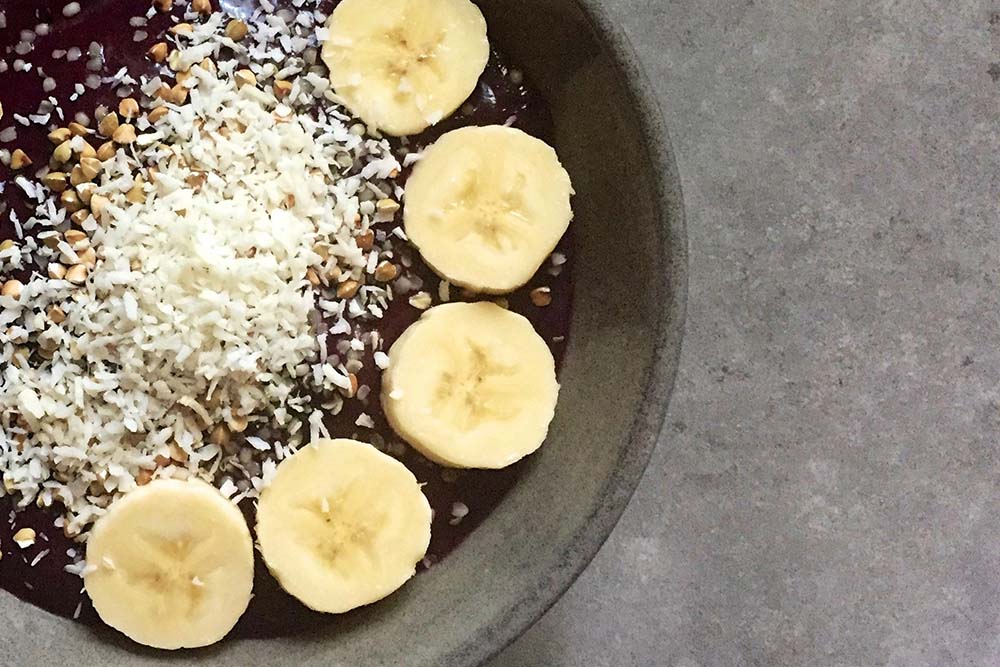 Switching gears a bit, we have to tell you about one of our favorite healthy places in LA. With a menu that includes grain bowls, porridge bowls, smoothies and acai bowls, Backyard Bowls is the place to go if you are in need of something healthy. Acai is a berry with a similar taste to blueberries or cranberries and is found in central and South America. It is more or less blended with a fruit juice and then topped with healthy sweet and/or savory toppings including bananas, blueberries, honey, granola and coconut shavings, making it a nutritious meal or snack.
With 5 locations in Los Angeles, this sweet treat will surely meet all of your cravings. Backyard Bowls is the perfect place to come after a workout or to come and catch a glimpse of the trendy LA scene. There are so many delicious items to choose from on the menu, but if you have never had an acai bowl, we recommend ordering the berry bowl!
---
Sugarfish Los Angeles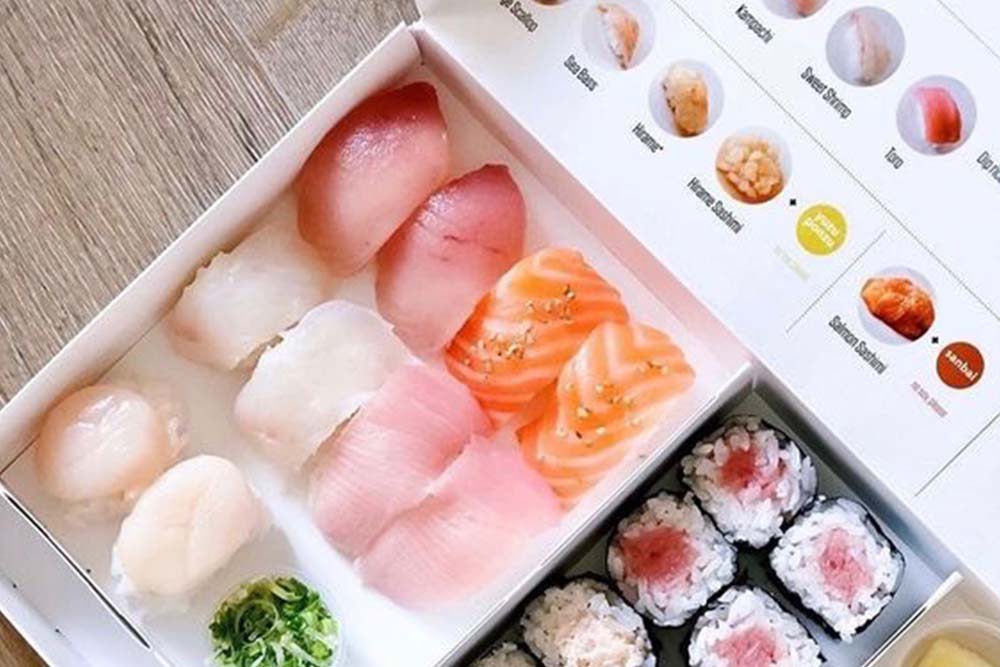 Sushi lovers unite! Sugarfish really isn't like any sushi place you have ever been to, which makes this place one of our favorite places to eat. Sugarfish prides themselves on having the best ingredients and using high-quality fish, with the sushi chefs focusing on cooking in the kitchen and not being visible like most sushi restaurants.
The design of the restaurants are very similar to each other, with small tables filling the dining room and all the food served on square/rectangular plates, which makes it very simple, so that the customers can focus on the food and not necessarily the aesthetic of the restaurant

The menu is a la carte style or there is an option for two different set menu options, so you can really pick and choose what you like. Whether you go for lunch or dinner, we recommend you trying one of the set menus, so you can have the full experience. We promise that you won't be disappointed.

---
Swingers Diner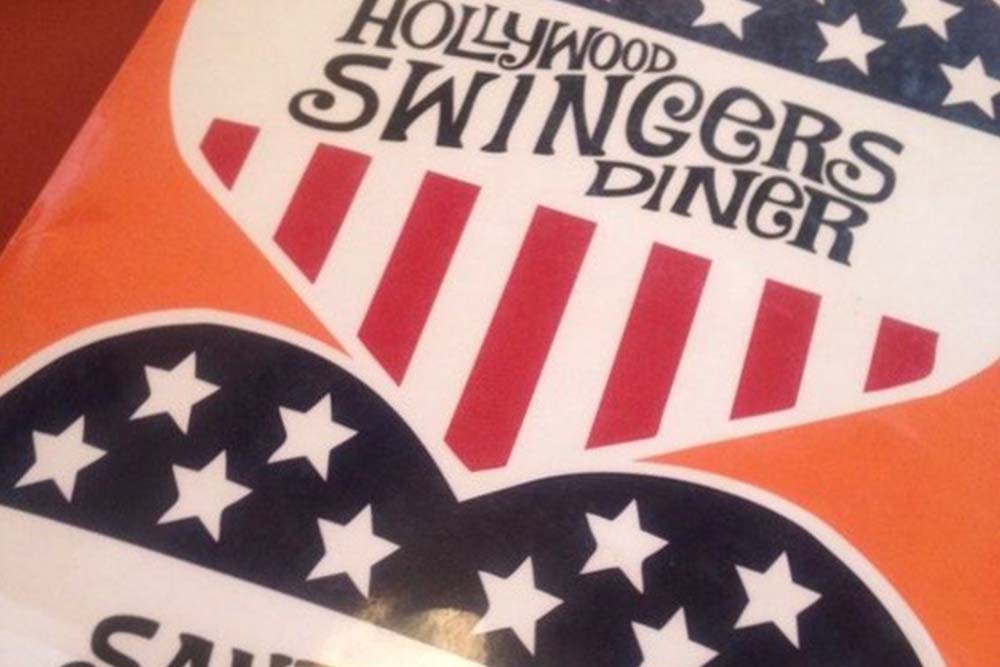 If you are one of those people who likes more than 5 items on a menu, then we have found the perfect place for you! Since 1993, now with 2 locations, Swingers Diner has been serving up breakfast, lunch and dinner into the early hours of the morning.
Okay, let's be honest, right now you are probably thinking how is it possible that a diner in Hollywood that stays open until 4am could ever serve decent food? Well, it's possible at Swingers. With menu items like organic eggs, seared ahi tuna, fresh salads, nachos and lots of vegan + vegetarian food, there is something yummy here for everyone. At Swingers, you get the experience of an American Diner, but LA style.
Recommending a dish here is quite difficult due to the fact that everything is delicious and there is so much to choose from, but our favorite menu items would have to be the brioche french toast, onion rings, nachos, tuna melt and of course we can't forget an ice cream shake.

---
Malibu Farm Restaurant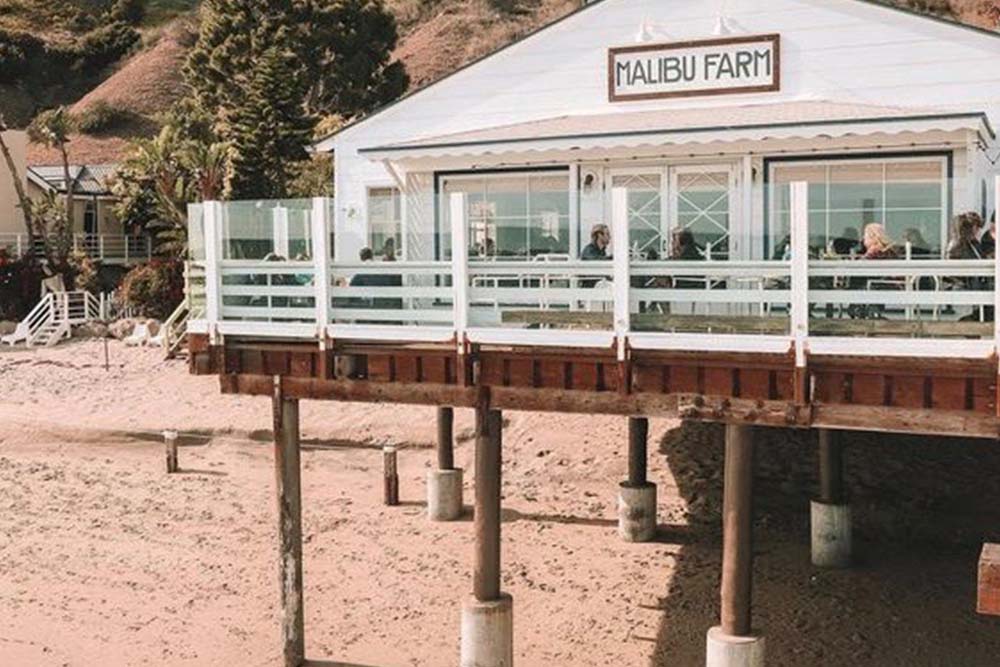 If you have time to venture to the coastline, then make sure to visit Malibu. Malibu is a beach city and let me tell you, the drive down Pacific Highway 101 into Malibu is one of the most amazing views that you will ever see. Located on Malibu Pier, overlooking the beautiful Pacific Ocean, is Malibu Farm restaurant. Serving healthy and simple dishes for breakfast, lunch and dinner, you can't go wrong with anything on this menu.
If you are on a time crunch and in search of a quick meal or a cup of coffee, then at the end of the pier is Malibu Farm Cafe. The two places are owned and operated by the same people, but they give two different options for having a meal.
Due to the fact that both have stunning views of the coast of Southern California and views of the Pacific Ocean, Malibu Farm Restaurant and Cafe are very popular with instagram bloggers and photographers. So, if you want to get that perfect Instagram shot, bring your camera so you can have a little photoshoot.
Order the seasonal pancakes for breakfast, the grilled chicken tortilla salad for lunch and the tacos trio for dinner!
---
Cofax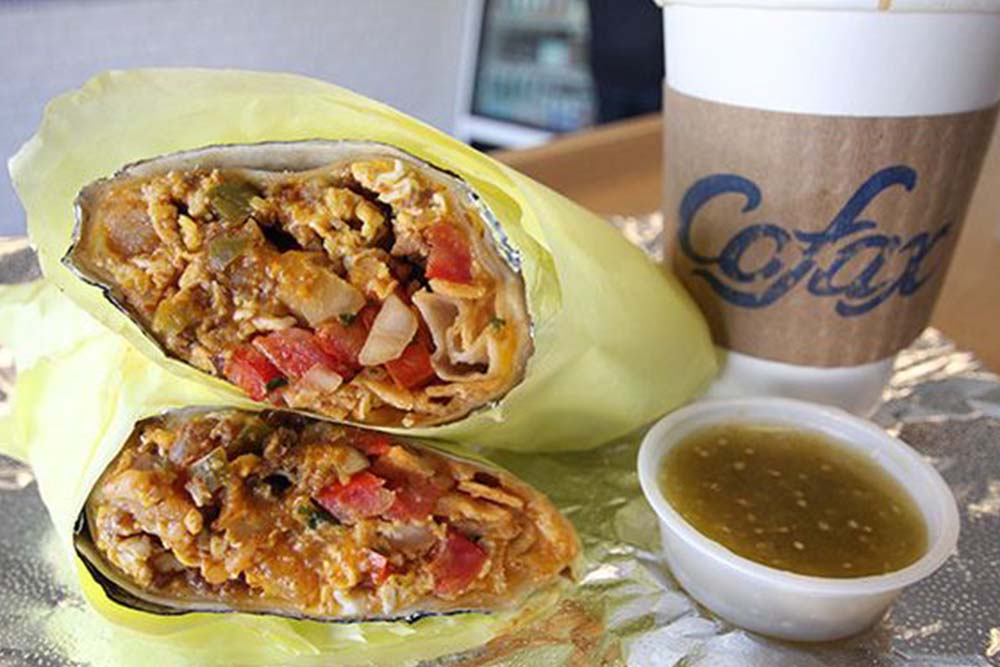 Here's a little inside scoop from us: you cannot visit Los Angeles without eating at least one burrito. There are so many places to try a burrito, but if you want to be a true SoCal local (and a lover of the LA Dodgers) then you must go to Cofax. Located on N. Fairfax Ave, Cofax is home to the best breakfast/lunch burritos, and coffee; which is why they opened in the first place.
Filled with yummy ingredients like fresh eggs, melted cheese, chorizo, bacon and avocado, these burritos are seriously delicious.
In our opinion, all of the burritos are something special, but if you are feeling adventurous, try the impossible burrito and add avocado. Trust us, you won't be disappointed or hungry after!

---
Bay Cities Italian Deli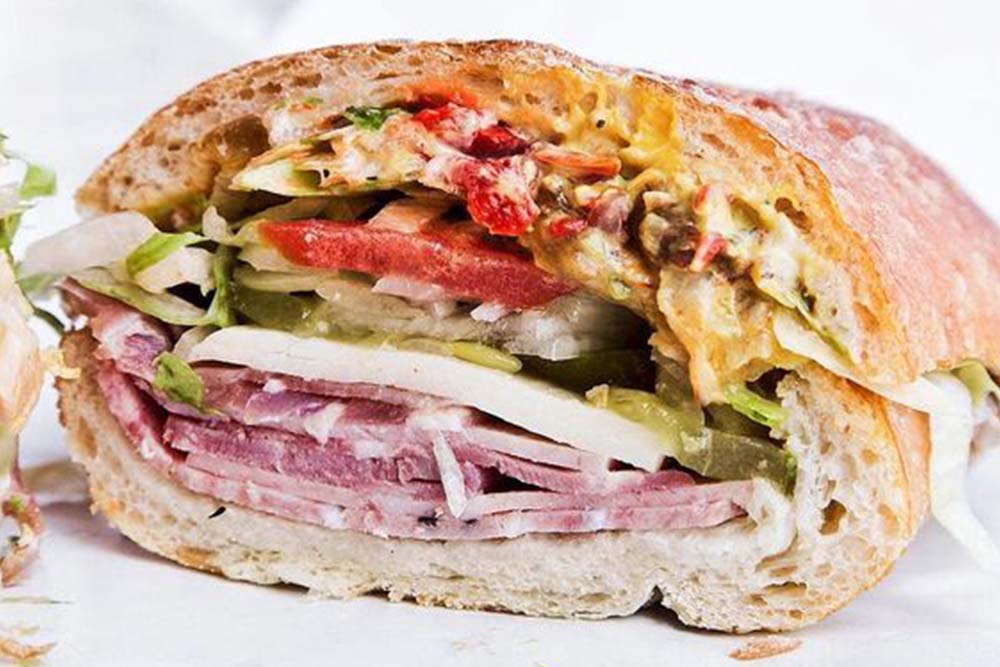 If you happen to be in Santa Monica, (which you should definitely visit while in LA) then Bay Cities Itlian Deli to be on your itinerary. Located on Lincoln Blvd, Bay Cities is the place to go for the most amazing, delectable sandwiches in all of LA. Not only do they make tasty sandwiches, Bay Cities also has an unbelievable deli counter filled with fresh meats and many different types of salads.
Bay Cities also stock their shelves with items from all over the world, so we recommend taking a stroll around the shop to see everything they have to offer. Their pasta, bread, sandwiches and desserts are made fresh daily and are made with the highest quality ingredients.
Not only is the food high quality, but the staff are very helpful and the customer service is absolutely wonderful.
If you fancy a sandwich, make sure to get the turkey pesto. And even better, take it to-go, and head down for a picnic on the beach.
---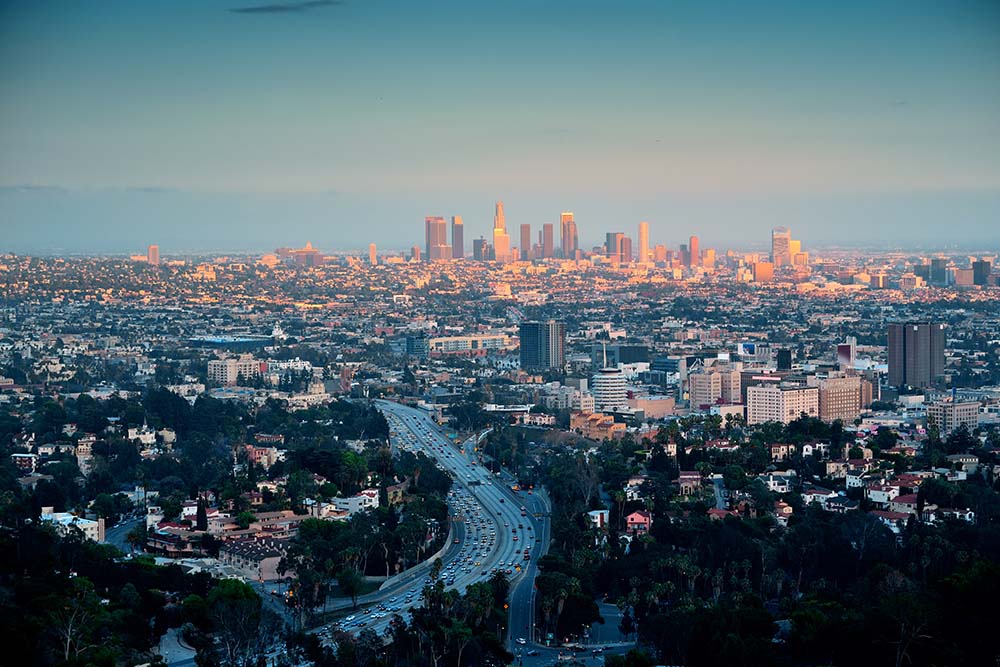 Los Angeles has so much to choose from when it comes to food, so we know that you might feel overwhelmed when deciding on what to eat, but trust us when we say that the places that we recommended will keep you satisfied for hours, and you might even go back for more!
---
**Free photos used from Canva
Travel Tips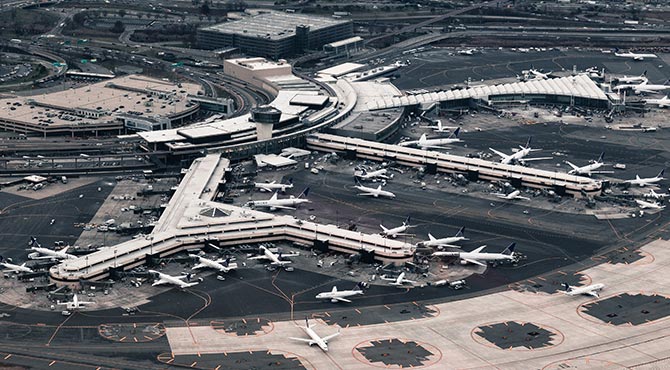 A GUIDE TO NYC AIRPORTS
Instagram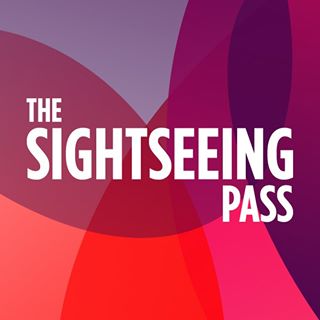 The Sightseeing Pass
Visit the best attractions throughout the world with the Sightseeing Pass, save money and travel exactly how you like to. #thesightseeingpass