---
Things to do in London – for runners and spectators.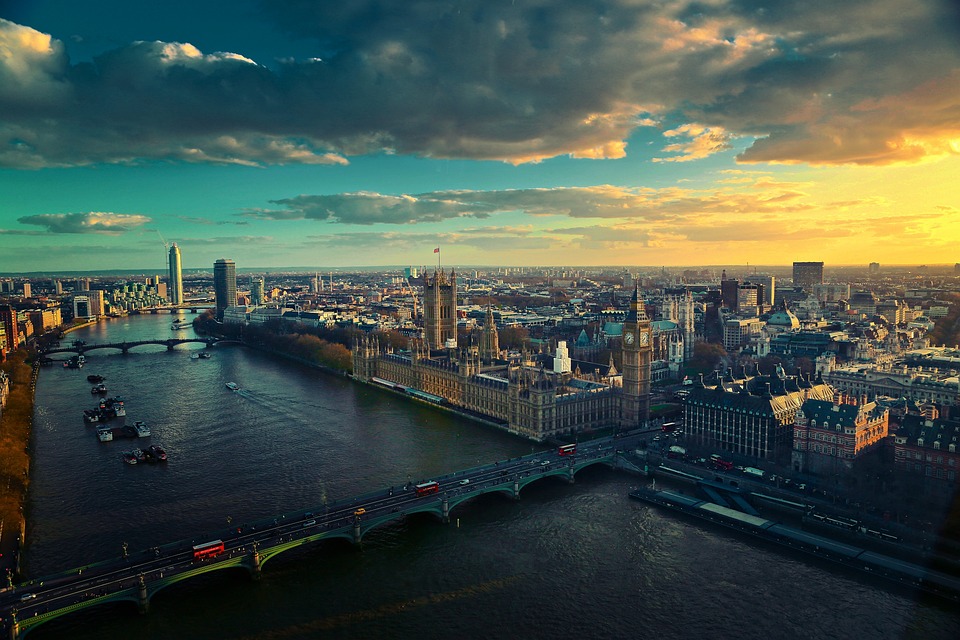 The TCS London Marathon weekend is nearly upon us, here in the UK, and the capital city is going to be awash with thousands of runners and thousands of spectators, national and international. One of the biggest marathons in the world, Sunday 23rd April 2023 will see over 40,000 people run from Greenwich to the Mall, taking in some of London's greatest landmarks.
Whether you are a runner chasing a marathon PB or aiming to achieve your first marathon, without a doubt, you will have a chance to see many of London's most famous sights. And, if you are watching, there are so many things to do around the London marathon route too.
---
Famous Landmarks on the London Marathon Route
Weaving through 26.2 miles of London streets, the runners will have a priority view of some of London's biggest attractions and soaking up these sights may actually provide you with a welcome distraction.
Mile 6 – Cutty Sark, where, you'll still feel a bit keen.
Mile 12 – Tower Bridge – where the crowds raise you up, immensely – and, twice.
Mile 18 – Canary Wharf skyscrapers – this is where it becomes a bit bleak. Sorry. But it is over quickly!
Mile 22 – Tower of London – where it might be hurting a bit. Topically.
Mile 25 – London Eye (opposite) – where, if you are running, you're nearly done.
Mile 25 – Big Ben – apparently, you see it for what seems like way longer than the length of Embankment, no matter your pace.
Mile 26 – Buckingham Palace – the best part of the run, because you have done it!
Those running the London Marathon get a city tour. And, those spectating have the pick of where they'd like to watch the runners as well as see some London landmarks.
You may be lucky to be visiting the capital for a few days. If so, there are some pretty good touristy things to do in London – pre and post race – which won't take too much out of your legs.
---
London Big Bus Tours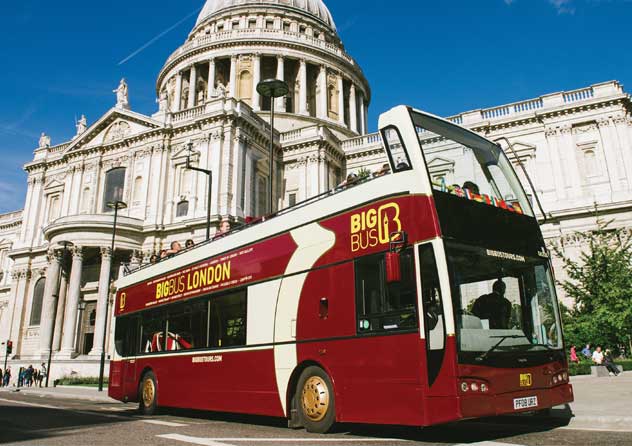 Before and after, our marathon runners aren't going to be keen to spend much time on their feet and the Big Bus London Discover ticket is a brilliant way to sit back and enjoy the London sights without tiring the legs too much. You can hop on and off as you need to, and you can get a ticket that covers 24 hours.
There is the London by Night tour too – maybe a wonderful way to celebrate finishing the marathon and enjoying this beautiful city by night. And, believe us, London is beautiful at night.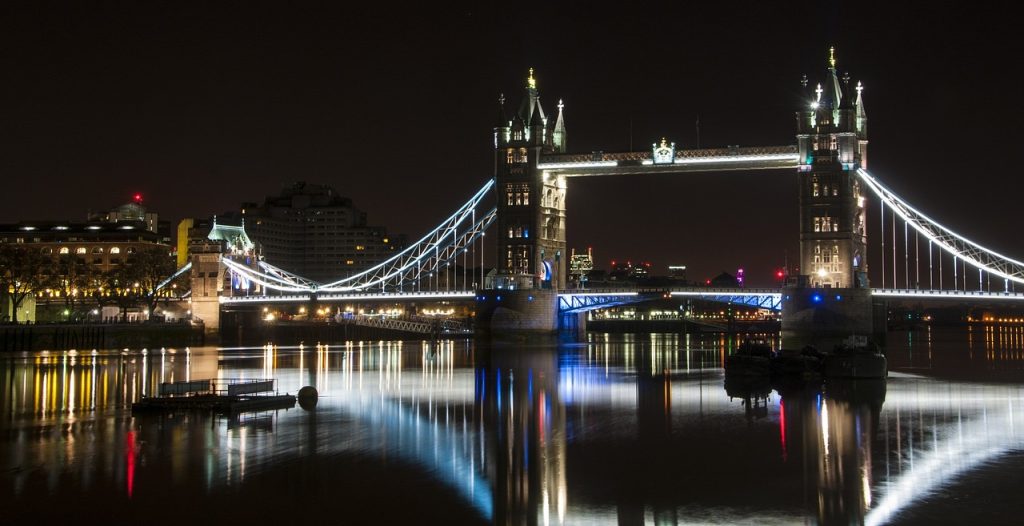 ---
Thames River Cruises
The River Thames makes many London landmarks pretty easily accessible. And, the hop-on-hop-off river cruises are another relaxing way to travel around London, while not using too much leg energy. For accompanying spectators, some cruises have a bar: the weather is going to be good this marathon weekend so if you're not running, it's worth a try! And, the runners, it could be a great post-marathon recovery activity.
The river cruises stop at different locations between Westminster, Embankment, Festival, Bankside and St. Katherine's (Tower of London), and the views of London which they offer are incomparable.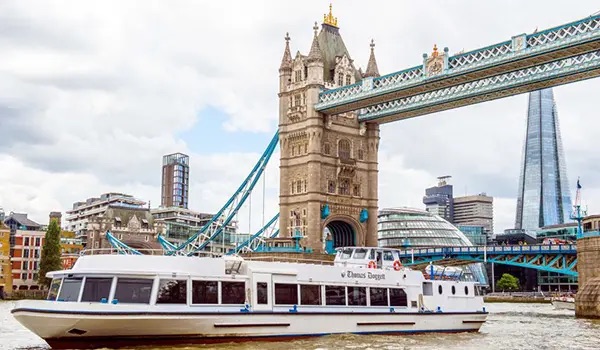 There is also another really good river cruise from Greenwich to Westminster, which is perfect if you want to check out the start and the finish of the marathon course, with a lovely boat trip in between.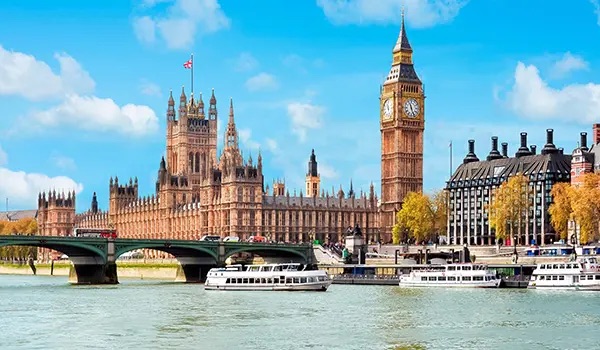 ---
The Wonderful West End
Another good activity for tapering and recovering marathon runners is a theatre visit. Famous for its theatre and musical scene, London's West End can give respite to the runners' legs – and, a lovely night out too. An Encore Theatre Passport offers discounted tickets to a huge selection of musicals currently performing, such as 'Wicked' or 'School of Rock' if available. Runners and spectators can put their feet up and let their hair down.
(Though, no-audience singing allowed – eek!)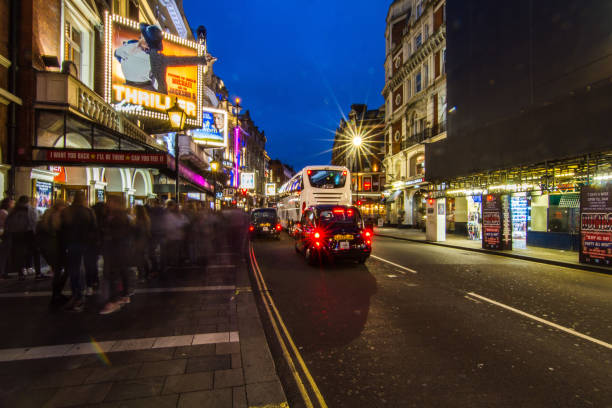 ---
Escape the Noise
Many runners will want distraction ahead of the big day. And, a wonderful way to escape the noise and the bustle of the city is by sightseeing with an immersive audio guide.
You can meander around Covent Garden, where the street food is just delicious; Royal London, which is great for spotting locations from 'The Crown'; and, the beautiful buildings of Westminster.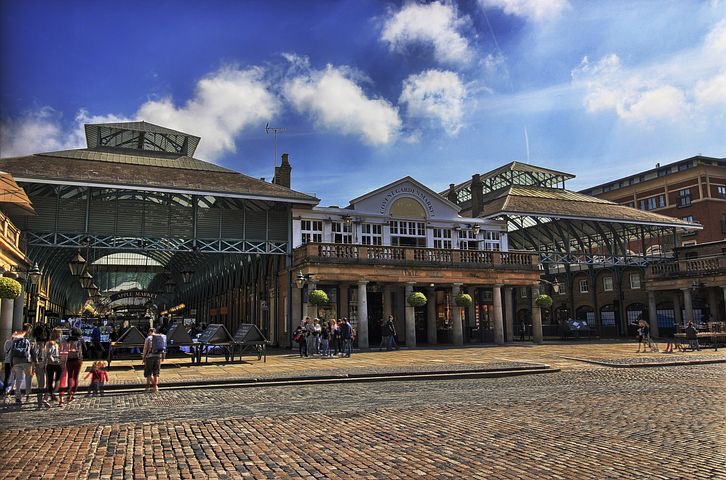 ---
Meet the Streets Tours
Next Sunday's runners may be done with the streets by the time they run up the Mall. But, for those not finished exploring – or, their supporters feeling they still need to see a bit more, the 'Meet the Streets' tours happen every Sunday throughout the day. From ghosts to pubs, movies to villains, there are parts of London so steeped in history and worthy of as much attention as the marathon route. These are guided tours and a lot of fun.
---
Above all, London is an amazing place to visit – it's one of our favourite cities in the world and there is so much to do. Even if you've already run (or watched – that's just as hard!) a marathon.
And, to make sure you get the best sightseeing offers, check out the London Sightseeing Pass for a whole load of deals and discounts.
https://www.sightseeingpass.com/en/london/day-pass/attractions#
Best of luck to all the runners and fundraisers and long-time-suffering supporters.
Travel Tips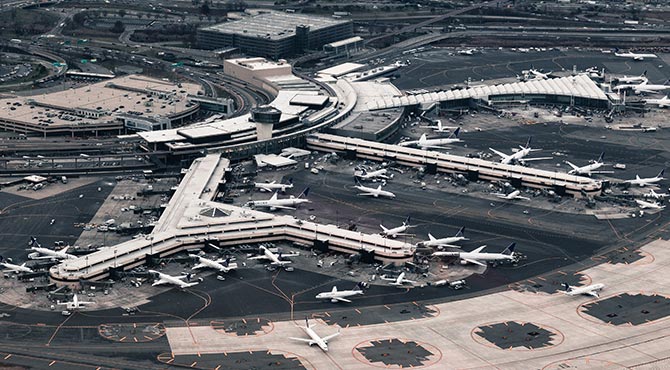 A GUIDE TO NYC AIRPORTS
Instagram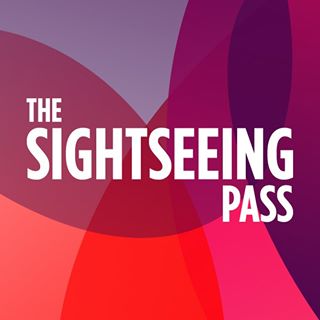 The Sightseeing Pass
Visit the best attractions throughout the world with the Sightseeing Pass, save money and travel exactly how you like to. #thesightseeingpass