Where and how to celebrate King Charles's coronation in London this weekend.
It's coronation day! Well, not quite yet. However, we have less than a week to go and the United Kingdom is well and truly excited. London is absolute whirr of royal hype, and the place to be for the coronation is London this weekend.
---
It's coronation day! Well, not quite yet. However, we have less than a week to go and the United Kingdom is well and truly excited. London is absolute whirr of royal hype, and the place to be for the coronation is London this weekend.
King Charles' Coronation

If you are planning to visit the city for King Charles's coronation, it is going to be very busy but the atmosphere will be electric because if there's one thing London does well, that is celebrating royalty.
And, there are so many royally good things to do in London for the coronation week and weekend.
When is King Charles's coronation?
King Charles's coronation takes place on Saturday 6th May 2023. To mark the occasion, Monday 8th May will be an extra Bank Holiday in the UK. Yippee!
Where does King Charles's coronation take place?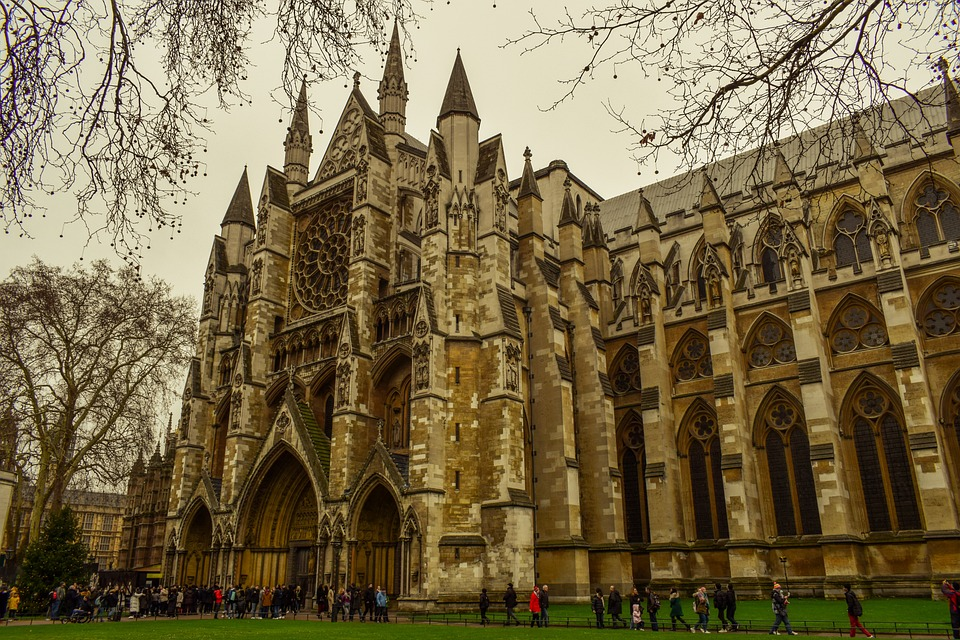 King Charles will be crowned during a ceremony held at Westminster Abbey, the absolutely beautiful church in Dean's Yard, City of Westminster. They have a Coronation Theatre display, open to the public, from 8th – 13th May, too. You can find out more about it here.
The Procession Route
After the ceremony has taken place, King Charles and Queen Camilla, and other members of the Royal Family will join for the procession back to Buckingham Palace. It is a 1.3 mile route so there will be many chances to spot the newly crowned King and Queen.
They will leave Westminster Abbey, travel past Broad Sanctuary, Parliament Square, Parliament Street and Whitehall, towards Admiralty Arch. Then, down the Mall to Buckingham Palace in the Diamond Jubilee State Coach. It will be a wonderful experience to see them.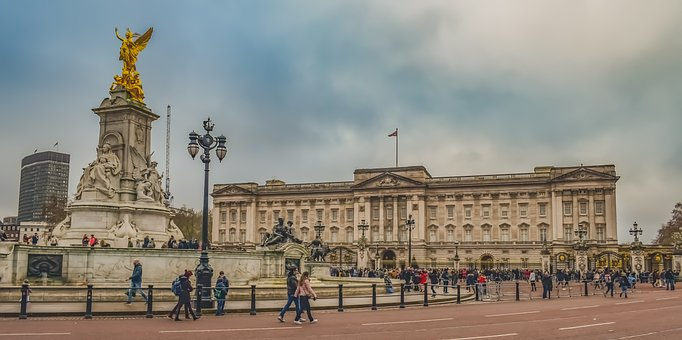 Best Places to Watch the Procession
Viewing spots along the procession route will be in high demand – it has been 70 years since the last one! However, the best places will be outside Westminster Abbey and Buckingham Palace. Also, along The Mall, the Horse Guards Parade and Parliament Square are all great places to spot the procession. You have to get there early though!
There will be many screen sites in London, too. A great way to pitch up with friends and picnic away the parade. There is currently only a 50% chance of rain too! That's promising, given the UK's weather patterns so far this year.
Coronation Concert at Windsor Castle
After the coronation and the coronation procession, there will be a celebratory concert at Windsor Castle. Stars such as Katie Perry, Lionel Richie and members from Take That will be performing.
There is an expected joint performance from the Royal Ballet, the Royal Opera, the Royal Shakespeare Company, the Royal College of Music and the Royal College of Art – for the first time. Apparently, they have produced an adaption of a song from 'The West Side Story', and they will be celebrating love and togetherness. Awww!
The main part of the concert will be the 'Lighting Up The Nation', where locations across the UK will light up using projections, lasers, drone displays and illuminations.
Tickets are no longer available for this concert however, it can be watched on the BBC from 8pm and on screens across London.
What else can you do in London this week?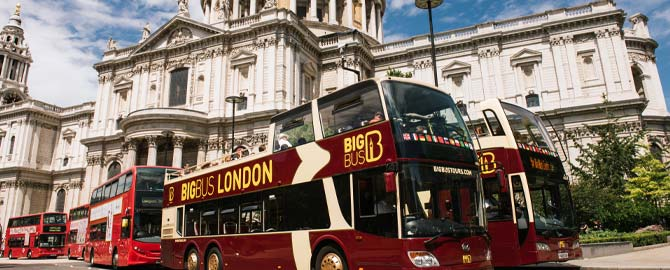 A great way to explore all that is happening in London is by hopping on and off at points all over the city using the Big Bus Tours routes. With over 35 stops on three different routes, located close to many of London's famous landmarks, you can enjoy an open-top double-decker tour of the city and all that is going on to celebrate our new King.
Maybe you could stop off and have a picnic at a Royal Park. Or cruise past Buckingham Palace. Or, stop off at various points close to the procession route.
The River Thames offers some of London's most breath-taking views of riverside landmarks. You can hop on and hop off at any one of four piers, one being Westminster too. With the choice of an open upper deck or comfortable indoor saloons, a fully-stocked bar with seasonal treats, entertaining and informative commentary and of course unrivalled views of London's iconic sights, this is the best way to see the heart of London. It might also get you away from the busyness of London's streets.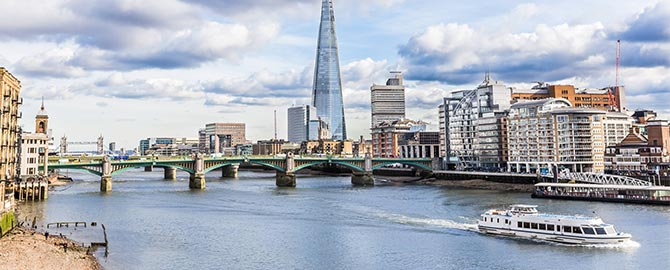 If you would rather a quieter experience, you can engage in London's Royal side by visiting Westminster Abbey and Buckingham Palace, and explore the history of the city with a self-guided immersive guide! Narrated by an expert historian, it follows the footsteps of monarchs and the armed forces throughout British history. You will learn secret stories, visit London's most iconic landmarks, explore key attractions and all at your own pace. Places such as the popular Churchill War Rooms, Cenotaph, Horseguards Parade, and Guards Memorial are those explored, among many others, especially the history of the Royal Family. And, Britain's most famous and infamous monarchs – we do love a bit of scandal.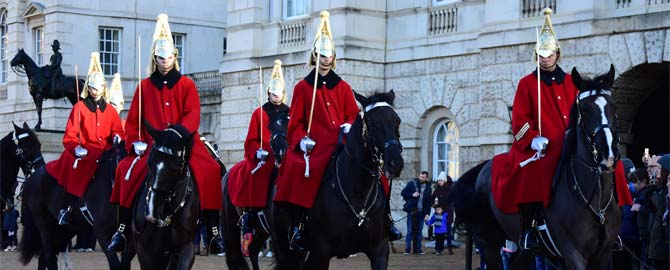 So, if you're going to London this week – or this weekend – there is going to be so much excitement. It will be wonderful and we hope you have an amazing time.
Travel Tips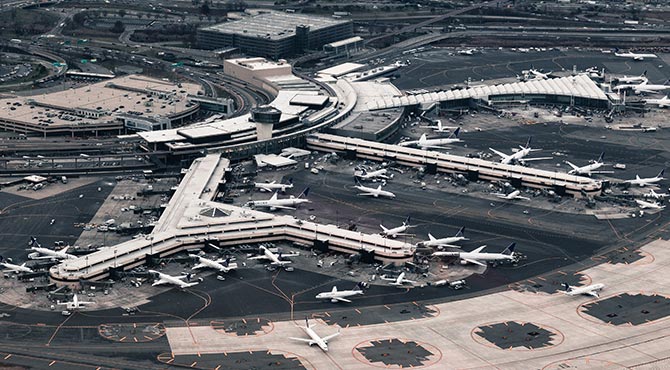 A GUIDE TO NYC AIRPORTS
Instagram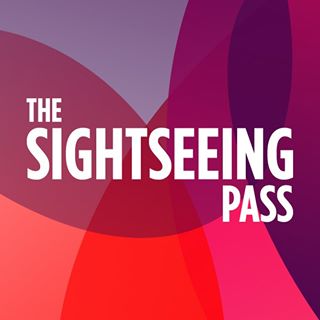 The Sightseeing Pass
Visit the best attractions throughout the world with the Sightseeing Pass, save money and travel exactly how you like to. #thesightseeingpass